The Tudor trademark was registered in 1926 by a Swiss watch company on behalf of Hans Wildorf, the founder of Rolex. In 1936 Wilsdorf himself took over and in 1946 he made Tudor an independent company. The goal of the brand was to make more affordable watches that still used the Rolex cases and bands. They achieved this by using different movements in their watches. You basically had the quality of a Rolex case and bracelet, but at a much lower cost due to the cheaper movement.
"For some years now, I have been considering the idea of making a watch that our agents could sell at a more modest price than our Rolex watches, and yet one that would attain the standard of dependability for which Rolex is famous. I decided to form a separate company, with the object of making and marketing this new watch. It is called the TUDOR watch company." – H. Wilsdorf
As you can see, a vintage Tudor Submariner looks almost exactly the same as a vintage Rolex Submariner. However, they are much cheaper, usually due to the typically smaller size and the use of lesser quality movements. This is a clear reason to pick a Tudor instead of a Rolex: they are more affordable.
Tudor launched its first automatic watch in 1952, the Tudor Prince. Since Tudor had access to Rolex's oyster case, it was a logical step for them to move forward with tool watches. Tudor even became very popular with the French Navy because of its sturdy watches.
Vintage Tudor watches are easily identified by the Tudor rose on them. Later models feature a different logo, a shield. The rose is still on the crown of recent models such as the famous Black Bay 58, which has recently caused a resurgence of the brand.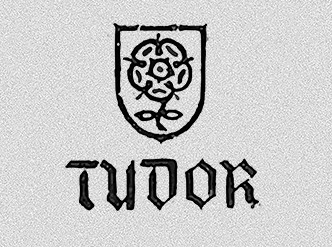 Tudor should be your go-to brand if you like the look of vintage Rolex watches but want one for less money. The vintage models are essentially identical to the vintage Rolex watches, but with cheaper movements. Modern Tudor watches do often have their own movement and they have stopped using Rolex parts. Tudor essentially evolved from using Rolex parts and standard timepieces to becoming an independent watchmaker.