Cartier is a French company that focuses on luxury goods of different kinds. Among others, the company produces luxury watches. Cartier was founded in 1847 byLouis François Cartier in Paris, the company remained in the family until 1964. The company is currently part of the Swiss Richemont Group. In 2018, Cartier was listed as a part of the hundred most valuable brands that exist. Cartier is also known for being a royal jeweller. Cartier has been the royal jewelry provider for the royal houses of England, Spain, Portugal and Russia.
In 1904 the Brazilian pilot Alberto Santos-Dumont (upper picture) complained to his friend Louis Cartier about the use of pocket watches when piloting a plain. This proved to be unreliable and inconvenient. Cartier designed a wristwatch for pilots, the "Santos" watch was the first wristwatch made for men by Cartier. The Cartier Santos is still one of the most important watches for the brand.
Another Cartier icon was launched shortly after. The Cartier Tank was introduced in 1919 and it was allegedly inspired by the many tanks used in the first world war. At that time, Cartier often used movements from Edward Jaeger, which was a part of Jaeger-LeCoultre. Vacheron Constantin, Audemars Piguet and Movado also supplied movements to Cartier.
Cartier watches are mostly known for their iconic designs. There have been watch fanatics that have critized Cartier for the frequent usage of relatively simple Quartz movements and the lack of in-house movements. This criticism has some truth to it, in the past Cartier has often used Quartz movements, for example in the "Must de Cartier" watches.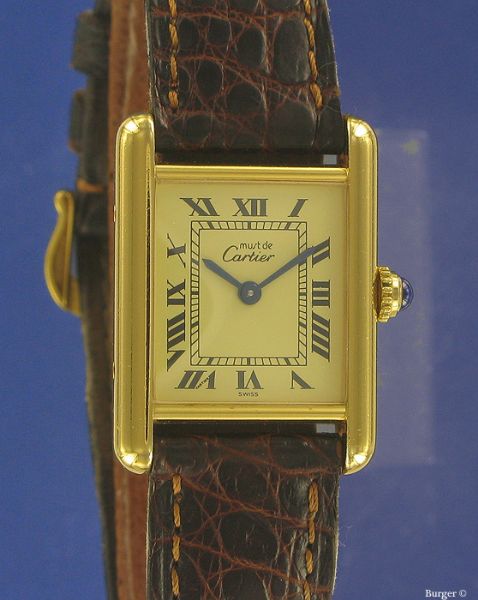 However, Cartier has changed significantly. In the past few years, Cartier has focused more on the production of in-house movements, similar to other major luxury watch producers. Cartier is working on becoming considered a part of "haute Horlogerie".
In my opinion Cartier watches have a well-defined place within the watch community due to the iconic history and designs. Just like with most Rolex watches, Cartier watches can be immediatly recognised as Cartier designs. This is largely caused by the unusual case designs that Cartier is known for. The crowns that include sapphires are also a Cartier staple. However, neo-vintage Cartier watches aren't a good fit for die-hard collectors that value good movements. These Cartiers are still collectible due to the unique designs and not necessarily due to the movements that were used.
Cartier is also known as one of the most innovative watch houses. The Cartier crash can be considered an icon of innovative watch design. The watch was allegedly based on another Cartier watch that was deformed in a car crash. The design of the Cartier crash might be polarising, however it can definetly be considered innovative.